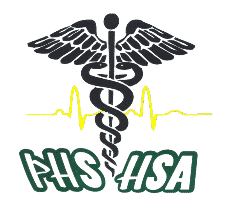 The Health Science Academy or H.S.A., is a three-year elective program designed to give students who are interested in the medical or health science field, an opportunity to gain specialized knowledge, and training in high school. We offer 3 Honors courses and one AP course as part of our academy curriculum. Students will learn important medical skills including: CPR, AED, First Aid training/certification, suturing, heart/lungs sounds, EKGs, and blood pressure. HSA students also get the opportunity to go on several field trips a year including trips to local Universities/Colleges, hospital tour, theatrical plays, team building activities and visits to local medical facilities.
If you or your student are interested in applying to HSA, JOIN our Google Classroom:HSA Class of 2025 (<– click here to join)
-Or enter class code: 467d747
For more information, please also check out our academy video: https://youtu.be/XM1PZogwSGw and our academy website: https://phshsa.com/ for more information.
HSA Application 22-23 – (<–click here)
Applications due March 18, 2022. They can be emailed to Chloe.Carson@oxnarunion.org or you may complete in the Google Classroom. Paper applications are available in M015 or M015 (behind the library) or in the counseling office from Mrs. Kawaichi. Please turn in paper applications to Mrs. Carson/Mrs. Behniwal (M015/16) or Mrs. Kawaichi (counselor).
If you have any questions, please feel free to contact me directly at: Chloe.Carson@oxnardunion.org
Application QR below: